Celebrate British Sandwich Week With Voucher Codes From Sainsburys, Ocado and Marks and Spencer
Do you know it's British Sandwich Week this week? Well, before you lament your lack of suitable sandwich ingredients then check out our Sainsburys, Ocado and Marks and Spencer voucher codes so you can assemble all the essential elements for that most British of sandwich celebrations, the picnic. With the summer weather almost in full swing, it's never been a better time to relax with a picnic in the park or by the river. So see what current supermarket savings can aid you in your British picnic sandwich quest…
Get the Perfect Sandwich Fillings For Less With Our Sainsburys Voucher Codes
Never ordered groceries online before? Well, this is obviously the perfect opportunity to see the benefits whilst you're assembling the perfect picnic hamper. A great starting point is our Sainsburys voucher codes page where you can find an amazing saving that gets you £10 off your first order when you spend £50 or more. So what should you be buying with these helpful Sainsburys voucher codes? Well, bread is as good a place to start as any so why not order some of their delicious fresh loaves and have them delivered direct to your door?
Get Some Mature Cheese With Our Ocado Promotional Codes
Another excellent online grocery offer comes courtesy of our Ocado voucher codes. Not only can they match the Sainsburys deal with the same £10 off when you spend £50 or more, but you can also use Ocado voucher codes to claim a £20 discount when you have a minimum spend of £80. So what fine sandwich fillers can you purchase here? Have a browse of their deli selection and drool over the choice of top quality cooked meats as well as many cheeses, both continental and British. But seeing as this is British Sandwich Week we're talking about, we think you should use those Ocado voucher codes to make up the most quintessential of British sandwiches. The ham, cheese and pickle. But don't forget to use some deliciously strong Cheddar or it just won't do at all.
Grab The Perfect Bottle Of Fizz For Less With Promo Codes For Marks and Spencer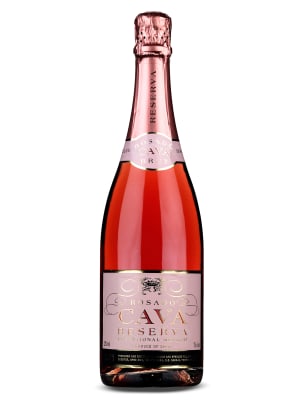 One advantage picnics have over eating your sandwiches at home is the fact that it becomes perfectly acceptable to consume alcohol with them when you're in outdoor surroundings. There's nothing like a well-chilled bottle of fizz to accompany your al fresco lunch and with our Marks and Spencer voucher codes you can not only purchase some to go with an impending picnic but also stock up for the rest of the summer. Use our Marks and Spencer voucher codes to get 25% off selected bottles of Cava and Prosecco, the ideal picnic beverages (along with cloudy lemonade for those who prefer something non-alcoholic).
So if the weather holds out, make sure you celebrate British Sandwich Week with a suitably British Picnic. And as well as sandwiches and picnic, don't forget there's nothing more British than saving money with Marks and Spencer, Ocado and Sainsburys voucher codes!
By Anna Scott, 11th May 2015