Prepare for Your Summer Camping Trip with Discounts from Blacks, Mountain Warehouse and Go Outdoors
Camping is often seen as a cheaper alternative to the family package holiday, but it still requires a bit of spending before you rock up to the campsite. With our codes from Blacks, Go Outdoors, and Mountain Warehouse, you can get stocked up on quality camping equipment without completely blowing your holiday budget. If you take a look at our camping savings, there's no need for that trip to the wilds of Wales or the West Country to cost more than a fortnight in Tenerife.
Save on Camping Basics with Promo Codes from Blacks
Blacks is a well-known name in the 'field' of camping (warning: that might not be the last camping pun you witness in this blog post) and with their solid reputation, it will come as no surprise to discover that current Blacks voucher codes offer you a wide choice of discounts. Not only can you get up to 50% off a wide range of Berghaus products, but you can also save up to 50% off selected North Face items, so why not invest in a top of the range Berghaus Air 4 Man Family Tent (was £549, now £399) or a North Face Jester 27L Daysack (was £50, now £35)?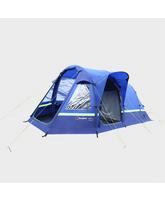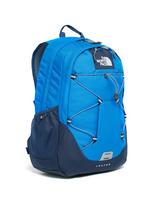 Outdoor Clothing for Less with Go Outdoors and Mountain Warehouse Voucher Codes
Go Outdoors are fast becoming a popular go-to online retailer for all your outdoorsy needs and this month is no exception with the large range of deals we have available. If you want your pick of their entire range, why not have a look at our Go Outdoors voucher codes to see what you can save on outdoor and sports clothing.
The name 'Mountain Warehouse' conjures up majestic imagery and if you're planning a suitably majestic, scenic trip, then check out our pick of the deals to do it justice. As with our other online camping equipment savings, our Mountain Warehouse voucher codes offers a wide range discounts with up to 70% off not only tents but also sleeping bags and other camping accessories. In fact, with our discounts, you can buy the Mountain Warehouse Travel Pillow (was £9.99, now £6.49) and their Travel Mug with Handle (was £12.99, now £4.99).
So before you pitch that threadbare tent, let our Blacks, Go Outdoors, and Mountain Warehouse voucher codes pitch their fabulous savings for your consideration this summer.
By Anna Scott, 8th May 2015
This Weeks Most Popular Blog Articles