Our Pick of the Bargains in the January Sales - Save on Travel, DIY and Fashion!
It's getting closer and closer…no, we're not talking about Christmas again. We're talking about the January sales! Well, thanks to My Favourite Voucher Codes, you no longer have to wait until January. Click on one of our online discount codes and you can save right this instant. We've put together a handy guide to all our best current cut-price discount vouchers from big-name retailers such as Miss Selfridge, Wickes and Thomas Cook, so you can get started on that DIY, book your summer holiday and rejuvenate your wardrobe before all the bargains get snapped up by someone else. So make a promo code your first point of call in sale season and you could save yourself that little bit extra…
Save on Your New Year
Getaway with Travel Savings from Thomas  Cook, Lufthansa, Great Little Breaks and DFDS Seaways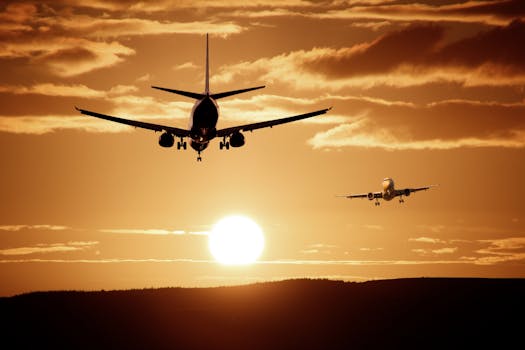 Post-Christmas is usually a time to start thinking about those summer holiday plans. After opening all those presents, you've got to have something to look forward too, haven't you? Well, with a travel voucher code, you can be an early bird saver on your flights or mini-break. Check out our Thomas Cook discount codes and you can save up to 50% off flights to Greece, Turkey or Cyprus. You can almost feel the sunshine or you skin… Or if you're planning a European jaunt, take a look at this Lufthansa discount code – click here and save £10 on your next flight booking. Our DFDS Seaways online voucher code can get up to 50% off your crossing, or if it's a post-Christmas UK mini break you're after, then just click here on our Great Little Breaks free promo code and save up to 70% on selected short breaks.
New Year, New Wardrobe! Save on Fashion with Discounts from George at Asda, Miss Selfridge and Deichmann
If you're not really up to dragging huge bags back from the shops, let someone do all the hard work for you by clicking on one of these clothing discount codes. You can get first in the queue for the sales and get some top threads at bargain prices. Use our George at Asda discount codes and save up to 70% off selected womanswear – and we all know that George at Asda is exceptionally great value even without a cheeky voucher code! Get your glam items with this Miss Selfridge online voucher and save up to 50% off selected purchases, or if it's great value footwear you're after, look no further than this Deichmann online voucher – click here and save in their massive sale, with many prices cut by 50%!
Makeover Your Home for Less with Promo Codes from Brooklyn Trading Ltd, Screwfit and Wickes
If your abode is needing a makeover after the yuletide celebrations, we have some great DIY savings that will fit the bill nicely. Take a look at this Brooklyn Trading Ltd promo code and you could be rewarded with up to 90% off you chosen items. Our Screwfix discount voucher can get some top quality tools for up to 50% off the full price, or if it's a major makeover you're planning to undertake, then this Wickes discount code will be right up your street – click here and save 30% when you bulk buy.
Our deals and discount codes can save you a whole heap of cash all year round, but especially in the winter months. So use one of our many promo codes and get in early on the January sales. But in order to never miss out on a saving, you might want to think about downloading our money saving app. Instal us onto your Chrome or Firefox toolbar and you'll never miss out on one of our deals again. Our icon will let you know if we have an offer for whatever site you happen to be browsing on. Clever as well as great value – what's not to love?
By Anna Scott, 18th December 2012
This Weeks Most Popular Blog Articles