How You Can Indulge in Your Favourite Footwear Styles on A Budget?
Looking to score yourself some extra brownie points this Valentine's Day? Your luck is in! If designer footwear is your weakness, not only can you find some incredible deals for yourself using our AllSole voucher codes, but you can also get in early ahead of Valentine's Day and treat your loved one to a stylish pair of shoes. With such affordable sale prices happening right now, you will even find that choosing one pair is simply not enough. Now is the ideal time to make the most of our deals on branded AllSole footwear, and there are plenty of appetising options readily available at the click of a mouse.
Welcome to the Sale! Use Our AllSole Voucher Codes and Bag Yourself a Footwear Bargain

At the moment we are still in the midst of winter, but in many parts of the UK, the weather has been fairly mild. So we can now afford to take some risks with our choices for statement footwear, without worrying about poor weather conditions cramping our style. They say you can judge a person by their shoes, so it's important to start as you mean to go on, especially if the occasion calls for a dress-code that is a little bit special. With up-market brands that include the likes of BOSS Hugo Boss, Vivienne Westwood, KG Kurt Geiger and Vans to name a few, there really is something for everyone when you choose to use our ole voucher codes in.
Female Footwear For Less
Ask any fashion-conscious female and nine times out of ten, she'll tell you that she has a penchant for authentic designer footwear.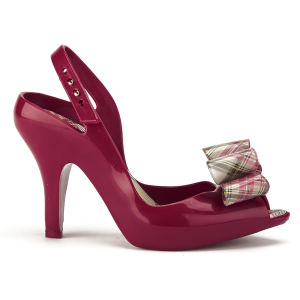 It's in our genetic make-up to want to be seen wearing only the crème de la crème of shoes, and for women in r, the choices today are exceptional. The only thing that makes online shopping even more appealing is when an opportunity for a juicy discount presents itself. For women who want to make an entrance at a cocktail party or on a girl's night out, these Lady Dragon Heels by Vivienne Westwood for Melissa will turn heads in a matter of seconds! Note the on-trend red colour, sling-back style and the contrasting tartan bow detailing.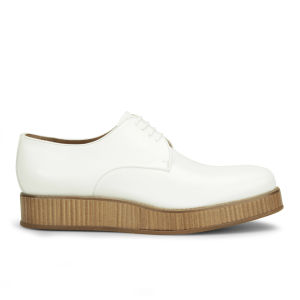 Get Yourself a Flat Shoe Bargain
Our AllSole voucher codes are also great if you need some flat shoes that can be worn long into the upcoming spring season. Add these white leather flatforms from BOSS Hugo Boss to your basket now if you're after a practical yet super stylish pair of designer flats to pair with your favourite pair of skinnies. Androgynous style has never looked so pretty!
Get  Cheaper Male Footwear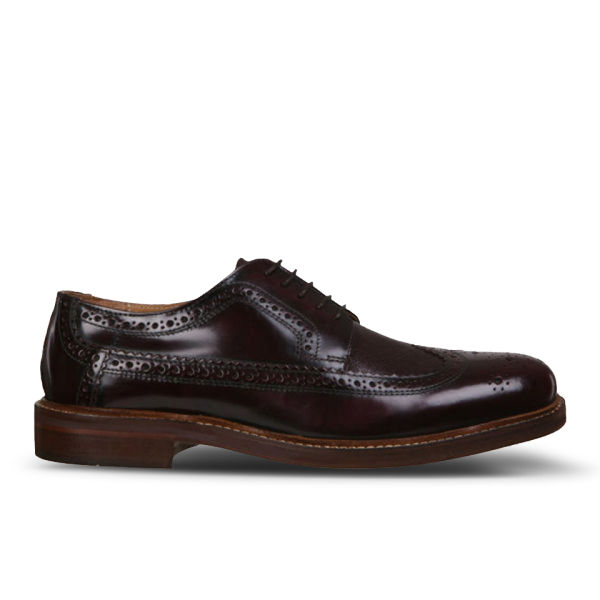 Guys, if you want to take full advantage of the current AllSole sale too, you'll simply love the wide selection of trainers, brogues and boots available. It's not just the ladies who are capable of transforming their look, with our AllSole voucher codes, men can also buy the best footwear brands on the market. Vans, Dr. Martens, Timberland and Paul Smith Shoes are just some of this year's best-sellers so far. Impress your date this Valentine's Day by investing in a pair of these lace-up brogues from H by Hudson. Timeless, smart and high in quality, these men's shoes can be worn from the office to the bar without looking out of place. Ideal if time is of the essence.
Dressy Trainers at Better Prices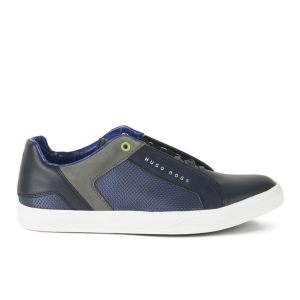 'Dressy' trainers have become an essential fashion addition to the wardrobes of men from all walks of life. When comfort and function is combined with impeccable styling, the result is these navy blue leather trainers by BOSS. Sometimes we like our brands where we can see them... embossed onto the front of our sneakers! So if you've been searching for a footwear design that can be worn for work and play, look no further than these sporty gems.
By Dawn Wood 19th January 2015
This Weeks Most Popular Blog Articles