Last Minute Holidays in Spain, Italy, USA and Many More with Cosmos Voucher Codes
Is the miserable British weather getting you down? Are you desperate for a break from your hectic everyday life? Why not book a last minute holiday with these fantastic Cosmos voucher codes? Sometimes being prepared is not the best way to get the cheapest holidays, with these Cosmos deals it definitely pays to leave it until the last minute.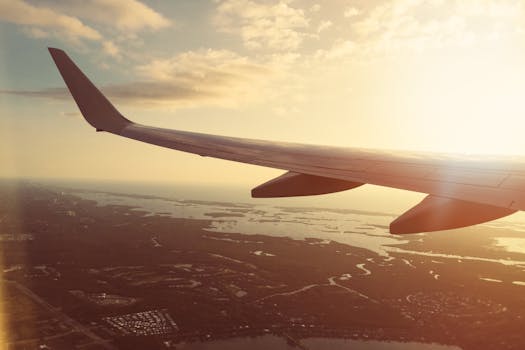 Cheap holidays seem almost non-existent since the demise of Teletext and with the price of fuel sky-rocketing. However, whether you fancy a trip to mainland Europe, the Middle East or USA, we have got the perfect holiday for you at a fantastic price. To book your last minute holiday, follow the links in this blog to get the best prices with our Cosmos voucher codes.
Spain
A firm favourite with the British public, Spain is consistently one of the most-frequented tourist destinations during the winter. Spain is such a diverse country, with each area offering something completely different to its neighbour. Choose between exploring some of the major city attractions or spend hours lazing on a Mediterranean beach. You can avoid the Christmas build-up in Britain by spending a week in Benidorm's Las Torres Apartments from the 4th December 2012. If you use one of our discount codes, you can snag your dream break for just £149! Although it is one of the less popular Balearic Islands, Menorca is a fantastic place for you and your family to jet off to at short notice. Menorca caters for a wide range of tastes, from glorious beaches and resorts to historic sites and stunning architecture. With this discount voucher, you could bask in the winter sun, spending 7 nights in a 2 bedroom apartment in Sou Bou Gardens for just £220.12. You could be basking in the winter sun in Menorca in just a few days with this incredible Cosmos holiday.
Italy
From the snowy ski resorts in the north to the golden sands in the south, Italy is almost like two separate countries. The combination of naturally beautiful scenery and cities steeped in history makes for a great holiday destination. Pack your bags and get ready to go because you could be flying to the Baia del Capo Hotel in just two days time with this last minute Cosmos deal: get seven glorious nights in southern Italy for only £186.50. If you prefer a trip packed with heritage and culture, rather than a beach holiday, this next Cosmos holiday will be perfect for you. A three night break in the wonderful city of Venice could be just what the doctor ordered. With our voucher codes, you could get a twin room in the Marconi Hotel for just £217.
USA
Few people think of flying long-haul at short notice but it can often prove to be the ideal break away from home. For those who do dare cross the Atlantic, the big cities tend to be popular at this time of year but there is much more to the USA than just New York or Las Vegas. This time next week you could be having the time of your life in the sunny state of Florida with a Cosmos holiday with our promo codes - spend 7 nights in a 1 bedroom apartment in Parc Corniche for a budget friendly £437.50.
More Budget Friendly Trips to Enjoy
If our top picks don't take your fancy, take a look at some of these other last minute trips exclusive to you with Cosmos discount vouchers.
Clube Praia da Oura (Portugal)
3rd November 2012 for 7 Nights
Price: £282.00
Orphee (Croatia)
23rd October 2012 for 7 Nights
Price: £289.00
Xperience St George Homestay (Egypt)
10th December 2012 for 7 nights
Price: £375.00
So there you go - book your last minute holiday today with Cosmos promo codes!
By Jemma Porter, 18th October 2012
This Weeks Most Popular Blog Articles