How to Make Traditional Italian Pizza with These Supermarket Voucher Codes
Have you ever fancied a pizza, but been put off by your local takeaway? Large, thick, deep-pan bases and loaded with grease aren't how the Italians wanted their national dish to be represented.
The most important part of the pizza is the dough – you have to get it just right! Once you've prepared the dough, it's possible to get delicious traditional pizzas in minutes, without going anywhere near the telephone! We'll show you how to make your very own Italian style pizza dough at home, and it'll be so much cheaper than your average takeaway one!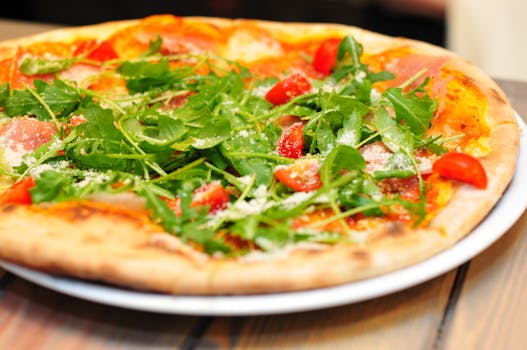 The reason it's so easy is that the very best pizzas are simple. A puffed base, covered in a rich tomato sauce with mozzarella bubbling over the top and fresh basil sprinkled over the top – that's a pizza. Believe me, a traditional Italian pizza doesn't resemble anything like what you'll receive from the delivery man. 
Save on Your Ingredients with Sainsbury's Online Vouchers
To make a delicious homemade pizza, you'll need the following things:
600ml tepid water
1kg white bread flour ("00" if possible)
25g yeast
6 tbsp extra-virgin olive oil
1 ½ tsp salt
2 tsp sugar
Mozzarella (grated or sliced)
Homemade tomato sauce
Any other toppings
Save on your ingredients by getting £12 off when you spend £60 with
Sainsbury's voucher codes
 - plenty of reason to stock up on all those pizza making supplies!
How to Make Traditional Italian Style Pizza - Plus, Save on Your Grocery Shop with Waitrose Promo Codes
1. The first step is to sprinkle the dried yeast into a bowl or jug with the luke warm water. It's important to use warm water, rather than hot or cold. Stir until the yeast dissolves, then allow to stand until it becomes frothy. 
2. Place all the flour on the work surface like a volcano, complete with a crater in the top. Pour the yeast mix into the hole and knead the dough for at least 10 minutes until it becomes smooth. 
3. Grease a large bowl with the oil and place the dough inside. Then turn the dough upside down, cover the bowl and allow it to rest for around four hours. 
4. Pizzas need to be cooked at really high temperatures, so preheat the oven to  200°C, before punching the dough down.
5. Split the dough in half and let it rest for another 15 minutes before rolling it out and adding the tomato sauce. 
6. The trick to the perfect Italian pizza base is to add the mozzarella (and other toppings) after the pizza has been in the oven for 10 minutes. Put back in the oven until the cheese has melted and the crust has puffed up. 
7. Garnish with fresh basil and enjoy.
You can get delicious authentic pizzas at home for a fraction of the price of that from your local takeaway with our
Waitrose voucher codes
.
Bonus Tips for Perfecting Your Pizza - Start Experimenting with Your Toppings with Voucher Codes from Tesco
Work more flour into the dough if it is too wet
Always bake the base before adding the cheese 
Preheat the tray to ensure the base is cooked through
Don't overdo the cheese topping
Turn your pizza into a calzone by adding toppings to one side, then fold in half and bake
Once you've mastered the technique, you'll be able to get creative with different toppings and ingredients - with our Tesco voucher codes you'll be able to fill up those cupboards with plenty of inspiration. There'll be no stopping you!
By 
Jemma Porter
, 1st July 2013
This Weeks Most Popular Blog Articles