Celebrate British Science Week With Voucher Codes For Educational Toys and Trips
We're coming to the end of British Science Week but you've still got the weekend to celebrate with our Sealife Centre, Smyths Toys and Virgin Experience Day voucher codes. British Science Week aims to get kids more engaged by helping to organise science-themed events up and down the country. This year's British Science Week ends on Sunday. But that's not to say it's too late to organise your own scientific day out or plan one for the future. You could also use this as an opportunity to take a look at some more science-themed toys and games for the little ones to enjoy. So here are a few ideas to help you bring a bit more science into your kid's pastimes…
See Some Sealife With Our Sealife Centre Voucher Codes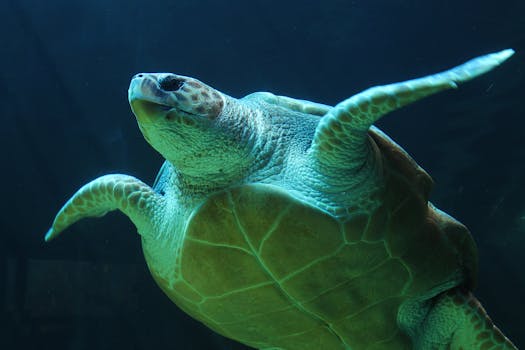 We're lucky to have plenty of science-related days outs available in the UK. The Science Museum in London being the most obvious one. But there many more attractions up and down the country. Sealife Centres can be enjoyed at many locations, providing an educational as well as enjoyable day out for the whole family. Our Sealife Centre voucher codes could help you get a discount on your entry fees by planning ahead. Instead of paying the full price at the door, use Sealife Centre voucher codes to ordered discounted tickets as well as get priority entry to some attractions. You can also use them to buy annual passes and save even more money if you plan to visit regularly.
Science-themed Family Days With Virgin Experience Days Promo Codes
When looking for an interesting day out, it's well worth searching through our experience day savings to see if you can get a bargain. For example, our Virgin Experience Days voucher codes can save you up to 70% off selected days outs. We had a look through for any science-themed family days outs and found their Shadow a Zookeeper for a Day at Dartmoor Zoo for Two experience which has been reduced by 50% (was £498, now £249). There are plenty more family experiences available if you take a look with our Virgin Experience Days voucher codes. So why not have a browse?
Gets Some Science Toys With Our Smyths Toys Discount Codes
When it comes to toys, some of the very best that encourage scientific thinking are the classic construction types such as Lego and K'NEX. With our current Smyths Toys voucher codes are offering up to 60% off a wide selection of these construction toys. Our top pick has to be the K'NEX Typhoon Frenzy Roller Coaster (was £37.99, now £33.99). You can use our other Smyths Toys voucher codes to search through their others offers and products to see if there's anything which might pique a scientific interest. Perhaps something animal-related?
Of course, encouraging your children's interest in scientific subjects doesn't have to be limited to one week a year. Use our Smyths Toys, Virgin Experience Days and Sealife Centre voucher codes tools to get inspiration for ideas all year round.
By Anna Scott, 20th March 2015
This Weeks Most Popular Blog Articles