Don't Flip Out! Discount Vouchers for Everything You Need on Pancake Day!
Even if you don't plan on giving something up for Lent, you can still take advantage of Shrove Tuesday. Pancake Day is used to clear out the cupboard of rich ingredients to remove the temptation of yummy good throughout the fasting period.
Today, Shrove Tuesday goes by number of name including Pancake Day, Fat Tuesday, Mardi Gras, and so on. Pancakes are usually made from the same staple ingredients: flour, water, eggs, and sugar; but that doesn't mean you can't be creative. Why not give your pancakes a twist this year and try making them into a funny shape, or add some berries to the mix, or even think of an exciting filling or topping?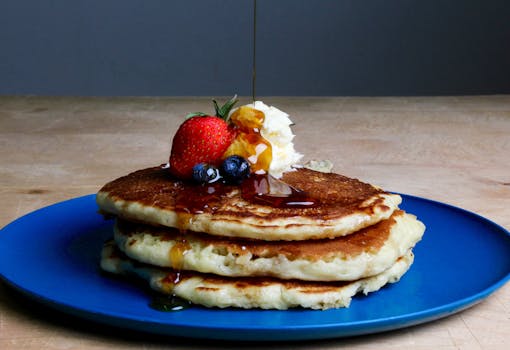 Pancake Day is not usually an expensive religious holiday as it just involves a few basic ingredients, but you can save even more cash with our great foodie promotional codes.
Pick Up Everything You Need for Perfect Pancakes with Sainsbury's Online Promo Codes
Pancakes use plenty of milk, so why not get your hands on two weeks' of free milk with Milk & More voucher codes. As the name suggests Milk & More sell more than just milk, so you can stock up on your essentials whilst you're at it. If you don't already have the remaining ingredients in your cupboards, stock up with these Sainsbury's online shopping vouchers. Spend £70 on your first online shop to receive £10 off.
Accompany Your Pancakes with the Perfect Cuppa - Save on a Huge Range of Tea with Twinings Discount Vouchers
If you are having your pancakes as an evening snack, nothing goes better with them than a good cup of tea. Don't splash unnecessary cash, save some money with Twinings discount codes.
Get Amazing Quality Groceries and Save with Waitrose Online Vouchers
Just because pancakes use a basic recipe, it doesn't mean you have to use basic ingredients. If you want to incorporate a little luxury into your pancake recipe, take a look at our promotional codes for Waitrose. If you're new to the world of online grocery shopping, you can take advantage of their exclusive discount for new customers and save £20 on your first shop!
This Weeks Most Popular Blog Articles