Blooming Marvellous Deals on Your Mother's Day Flowers
Mothering Sunday is the one day per year that we take the time to consider all the hard work our mum's put into raising us and caring for us. One of the most popular gifts on Mother's Day is a beautiful bunch of flowers, but which type of flower is best to give?
Carnations - Get 10% Off Your Bouquet with Interflora Promotional Codes
These traditional flowers have long been associated with Mother's Day as they symbolise love and respect. Carnations come in a variety of colours and each one has a different meaning, choose pink for a mother's love, white for pure love, light red for admiration, and dark red for a deep love. You can currently save 10% on your blooms with Interflora promo codes!
Roses - Save on Beautiful Flower Arrangements with Flying Flowers Discount Codes
Roses are often given as gifts to the person you love on Valentine's Day as a symbol of romance, but they are also a fantastic way to express sentiment to your mum. Just as with carnations, different coloured roses represent different meanings.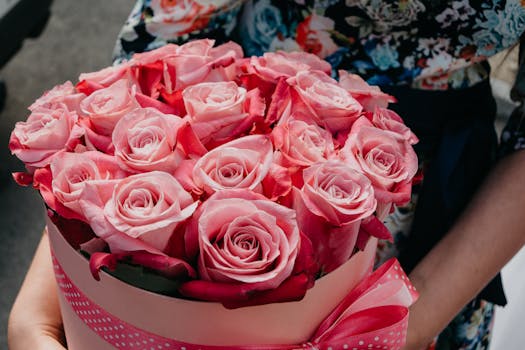 For example, yellow is for friendship and happiness whereas pink is for gratitude. You can find some great savings on roses and all other flowers with our Flying Flowers discount vouchers, and if you're on a tight budget, you can also take advantage of their range of flowers under £20!
Orchids - Get Same Day Delivery on Orders with Serenata Flowers!
The orchid is renowned for being difficult to look after but they another popular choice on Mother's Day. They are a great gift because they last so much longer than other cut flowers, sometimes as long as two or three weeks. Forgotten about the day entirely? No worries, with Serenata Flowers online vouchers, you can get same day delivery on your order. So there really is no excuse!
The Best Places for Your Mother's Day Flowers? Here at My Favourite Voucher Codes!
We're proud to bring you a huge selection of deals from some of the best flower retailers so that you can treat Mum to the gorgeous bouquet that she deserves.
Bunches stock a huge range of flowers at great prices. By using Bunches promo vouchers you could save a small fortune!  From Oriental Orchids through to Fragrant Freesias, we can give you fantastic discounts on any bouquet imaginable. Use promo code MD2012 to save 10% on all Mother's Day flowers.
Flying Flowers aren't just offering discounts off Mother's Day flowers; they're giving 8% off any flowers in the online store when you use the code FFGEN8 at the checkout.  Get your hands on Mother's Day flowers from as little as £12.99!
This Weeks Most Popular Blog Articles