Blooming Marvellous Deals on Your Mother's Day Flowers
Mothering Sunday is the one day per year that we take the time to consider all the hard work our mum's put into raising us and caring for us. One of the most popular gifts on Mother's Day is a beautiful bunch of flowers, but which type of flower is best to give?
Carnations - Get 10% Off Your Bouquet with Interflora Promotional Codes
These traditional flowers have long been associated with Mother's Day as they symbolise love and respect. Carnations come in a variety of colours and each one has a different meaning, choose pink for a mother's love, white for pure love, light red for admiration, and dark red for a deep love. You can currently save 10% on your blooms with Interflora promo codes!
Another perk of selecting carnations for your Mother's Day bouquet, is that they're great for those on a budget. Take Bunches for example - they have a beautiful bouquet of 12 carnations in refreshing pastel colours for just £16. Plus, with our latest Bunches discount codes, you can get 10% off too. 
Roses - Save on Beautiful Flower Arrangements with Flying Flowers Discount Codes
Roses are often given as gifts to the person you love on Valentine's Day as a symbol of romance, but they are also a fantastic way to express sentiment to your mum. Just as with carnations, different coloured roses represent different meanings.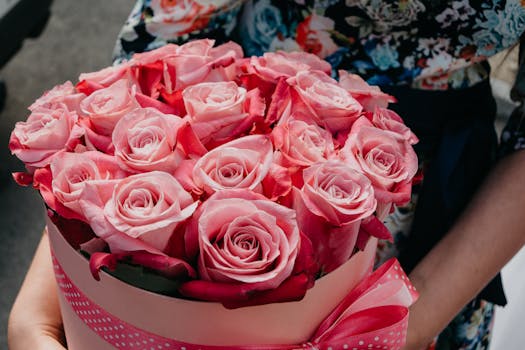 For example, yellow is for friendship and happiness whereas pink is for gratitude. You can find some great savings on roses and all other flowers with our Flying Flowers discount vouchers, and if you're on a tight budget, you can also take advantage of their range of flowers under £20!
Flying Flowers aren't the only company offering great discounts on roses either. Take a look at our eFlorist UK voucher codes, as you can save up to 55% off selected bouquets - including roses. Choose from different bouquet sizes and colours, and if you're lucky you might even blag yourself some extras, such as free box of chocolates, too. 
Orchids - Get Same Day Delivery on Orders with Serenata Flowers!
The orchid is renowned for being difficult to look after but they another popular choice on Mother's Day. They are a great gift because they last so much longer than other cut flowers, sometimes as long as two or three weeks. Forgotten about the day entirely? No worries, with Serenata Flowers online vouchers, you can get same day delivery on your order. So there really is no excuse!
Treat Mum to Flowers All Year Round with Flowers & Plants Co
We should be celebrating our Mums all year round, not just on Mother's Day! So, if you want to treat her to something extra special, why not opt for a flower subscription? Flowers & Plants Co offer a flower subscription service where she can enjoy regular deliveries of beautiful fresh flowers, complete with advice on how to arrange them and top tips to keep them looking fresh for longer. Choose from a range of options and select weekly or bi-weekly deliveries and you're good to go. Alternatively, you can select one of the flowers and champagne bundles, choosing from a variety of beautiful designs, complete with a lovely bottle of fizz!  Alternatively, browse through their incredible range of gorgeous blooms and you can save 10% on your order with the help of our Flowers & Plants Co promo codes. 
Left it to the Last Minute? Get 10% Off Your Order at Flower Station!
If you're not the best at keeping organised, you may end up forgetting that it's Mother's Day until you start seeing those obligatory posts that everyone puts on social media. If you live in the London area, there's a solution though. Rather than your average bunch of petrol-station flowers, you can get same day delivery on beautiful blooms courtesy of Flower Station. Even better, you can get 10% off all orders!
Don't worry if you're not based in London, we've got you covered too.123 Flowers have a beautiful selection of bouquets Mum will be sure to love, and if you place your order before 10pm, you can get them with next day delivery too. Not only that, but you can use our latest 123 Flowers discount vouchers and get 5% off. You're welcome. 
The Best Places for Your Mother's Day Flowers? Here at My Favourite Voucher Codes!
We're proud to bring you a huge selection of deals from some of the best flower retailers so that you can treat Mum to the gorgeous bouquet that she deserves.
Bunches stock a huge range of flowers at great prices. By using Bunches promo codes you could save a small fortune!  From Oriental Orchids through to Fragrant Freesias, we can give you fantastic discounts on any bouquet imaginable. Use promo code MD2012 to save 10% on all Mother's Day flowers.
Flying Flowers aren't just offering discounts off Mother's Day flowers; they're giving 8% off any flowers in the online store when you use the code FFGEN8 at the checkout.  Get your hands on Mother's Day flowers from as little as £12.99!
This Weeks Most Popular Blog Articles