How to save money on your National Vegetarian Week treats
Even if you're not a vegetarian, there's no reason why you can't save with our Sainsburys, Hampergifts and The Book People discount codes. Perhaps you've been thinking about changing to a vegetarian diet for a while now, or just want to include a few meat-free days into your routine. Well, National Vegetarian Week feels as good a time as any to give it a go, so get creative with some of My Favourite Voucher Codes online savings that can help you on the road to being a very happy veggie…
Vegetarian Food Savings
It's an obvious place to start, yes, but what better way to stock up on all your vegetarian essentials than by saving money with an online order? Using this Sainsburys voucher code you can enjoy a £20 saving when you spend £60 or more on your first order before 24th May, so take your picks from one of the largest selections possible. With meat substitutes like Quorn Meat Free Mince 350g (£2.70), delicious vegetarian treats such as the Linda McCartney Cheese, Leek and Red Onion Plaits (£2), plenty of fresh fruit and vegetables, and access to their large database of recipes, this Sainsburys Groceries voucher code has so much more to offer than simply a saving on your shopping (but that does help a lot too).
Shop for Vegetarian Hampers and Food Gifts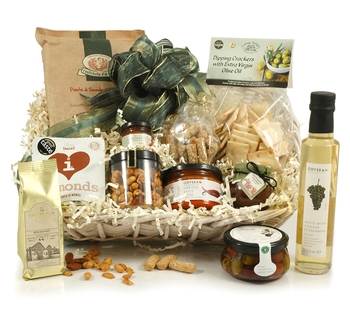 Some people think adopting a vegetarian diet means having to make so many sacrifices, but there's no reason why you can't enjoy all the indulgent things in life too. For example, just head on over to our Hampergifts voucher codes page – here you'll not only find a Hampergifts discount voucher that gets you 5% off your order total, but you can also narrow their large selection down to those hampers that are suitable for vegetarians. A quick look at these picks shows there's still plenty of treats available including their Wine and Cheese Feast (£66.99 before discount), the Great British Hamper Tower (£45 before discount) and their Savoury Heaven Food Hamper (£44.99 before discount) – all perfect ways to celebrate the start of your new vegetarian diet and lifestyle!
Learn How to be a Vegetarian
Of course, the very best way to appreciate the wide world of fantastic vegetarian cuisine is to invest in a fabulous vegetarian cookbook, and with this The Book People promotional code, you can get access to plenty of discounted titles. Use our The Book People money off voucher to save an additional 5% on your order when you spend £20 or more, and line you kitchen bookshelf with a few of these tempting titles – there's Leon: Fast Vegetarian by Henry Dimbleby (RRP: £25, now £20 before additional saving), The Vegetarian Option by Simon Hopkinson (RRP: £9.99, now £7.99 before additional saving) and The Modern Vegetarian by Maria Elia (RRP: £14.99, now £11.99 before additional saving).
You don't have to be a vegetarian to enjoy National Vegetarian Week so join in all the delicious fun with our Sainsburys, Hampergifts and The Book People discount codes. Sometimes, its a great way to increase your 5 a day or maybe just to try something new for Summer.
By Anna Scott, 17th May 2016