Look Great this Summer with Cosmetics Voucher Codes from Boots, Look Fantastic and Beauty Expert
With the hot weather now in full swing, Bootss, Look Fantasticand Beauty Expert voucher codes are here to help you with your make-up needs. Your daily cosmetics routine needs to be adapted at this time of year, to give you a lighter base, more summery shades and to also take into account the need for more sun protection. Here are 3 current savings that can help you stock up on all those summer cosmetics essentials without going over your beauty budget…
Beautiful Boots Voucher Codes
Our first stop is the big daddy of them all when it comes to beauty purchases – nationwide favourite Boots. As fun as it is to browse your local store and try out all the free samples, did you know that you could get these summer picks for a better price if you shop online with Boots voucher codes instead? There are a couple of great savings available right now that can help you stock up and stay out of the red. Firstly, on our Boots voucher codes page there are 2 tempting offers if you want to fill your basket to the brim – either save 10% when you spend £60 or more, or £5 when you spend £40 or more until 29th May.
Secondly, you can use Boots voucher codes to claim a free Sunshine Gift Box when you buy 2 or more No7 cosmetics products. This gift package contains the BB Lips Beauty Balm SP15, Blush Coral Extreme Length Waterproof Mascara, Protect and Perfect Intense Facial Sun Protection SPF15 and a Stay Perfect Metallic Eye Pencil – all summer cosmetics essentials we think you'll agree.
Look Fantastic at a Great Price with Look Fantastic Discounts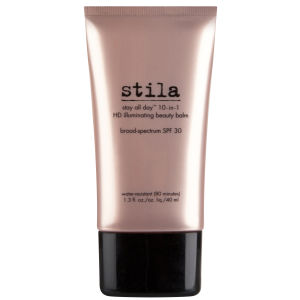 Our current selection of Look Fantastic promotional codes are really quite exciting. For starters, there's a straight 15% discount valid for TODAY ONLY (that's 25th May 2016), but worry not if you're reading this after that offer has ended, because until 27th May they have another very special deal indeed. Use this Look Fantastic discount voucher to save up to 25% on hundreds of your favourite brands – all you have to do is put in the code at the checkout and see how much you've saved. Pretty fantastic, yes?
To give you an idea of what's available on the Look Fantastic site, here are 3 amazing tinted moisturisers which we all know are very important summer make-up items – the Stila Stay All Day 10 in 1 Illuminating Beauty Balm SPF30 (£26 before discount), the Pixi H20 Skintint in Cream (£21 before discount) and the Aveda Inner Light Tinted Moisture SPF15 in Sweet Tea (£25.50 before discount).
Bargain Discount Codes from Beauty Expert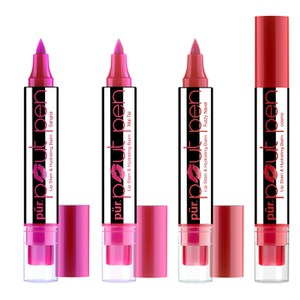 This is another online saving where you can choose whatever products you desire and still claim a discount (the best sort of online saving to be honest). However, what makes this 10% off Beauty Expert discount code even better is you can also claim a free Aurelia Probiotic Collection worth £42 when you spend £70 or more. We're all about the free gifts today!
When it comes to what to buy with your Beauty Expert promotional code, we've picked out 3 summery products to inspire you – there's the Burt's Bees Lip Shimmer (£5.39 before discount), the Pur Summer Collection Pout Pen (£14 before discount) and the DuWop Iced Teas in Passionfruit (£15 before discount).
With our Boots, Look Fantastic and Beauty Expert voucher codes, those summer cosmetics bargains are all well within reach – just make sure you take advantage of them before they expire!
By Anna Scott, 25th May 2016
This Weeks Most Popular Blog Articles