Escape the Cold Weather and Treat Yourself to Some Winter Sun with Cosmos Holidays
If you're sick of the cold weather already, or you've been planning a winter holiday for a while but just haven't found the right deal, then we're here to save the day! My Favourite Voucher Codes would like to bring a great selection of Cosmos Holidays promo codes to save you a whole heap of money on that last minute booking. Winter in Morocco? Last minute leap to Lapland? Great deals for Goa? We've got the lot covered and them some…
The Ultimate Christmas Treat - Save on Lapland Holidays!
If you're of the parent persuasion, you might have briefly considered a trip to Lapland, but baulked at the potential cost. Well, with our Cosmos Holidays discount voucher, that visit to Santa could still be in the running. If you click here, you can get access to their exclusive Lapland holiday deals, starting from just £565 per adult. The one sure fire way to make your kids' Christmas way before the season festivities even begin!
Still thinking about that summer sun that never really showed it's face this year? Well, how about a little does of winter vitamin D? Our discount vouchers can save you money on some great last minute destinations. But hurry, hurry, hurry – you need to get in quick if you're going  to leave enough time to pack your suitcase…
Plenty of Last Minute Sun for Less!
Madeira…land of, er, Madeira (the drink) and a heck of a lot of flowers. And sun, of course! Get a great Winter Sun Deal with this promo code – click here and you could be Madeira bound from just £228 per person!
What happened to that Indian Summer we're always promised every year? Well, it's still going on in ACTUAL India, so why not chase the sun and spend a relaxing couple of weeks in Goa before the year is out? Click on this Cosmos Holidays voucher code and you can get 2 weeks in Goa for the price of 1, from only £611 per person!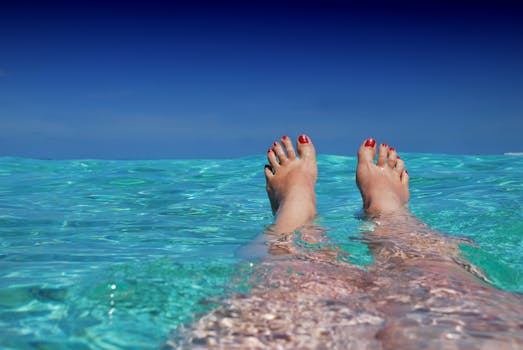 Last minute family holiday for a bargain price? Look no further than this Cosmos Holiday discount voucher – stay at the Don Miguel Apartments in Majorca for 7 nights leaving 18th October from £183 per person (based on 2 adults and 2 children sharing). But be quick! That doesn't give you long to stock up on the sunscreen!
Beautiful Destinations at Bargain Prices!
Looking for the perfect Mediterranean hideaway this November? Well, with this promotional code, you get just that – 7 nights at the Mourabel Apartments in the Algarve, leaving 11th November from just £201 per person! (based on 4 adults sharing).
If you're after somewhere a little more exotic, this Cosmos Holidays voucher code will be right up your street – get 7 nights at Le Tivoli in Agadir, Morocco, from just £402 per person, leaving on 27th November! (based on 2 adults sharing).
Whenever you're after some last minute holiday offers, just come straight to us here and we'll sort you out with some summer AND winter sun savings! The best way to never miss out on a great holiday deal again is by installing our money savings app onto your Firefox or Chrome toolbar. When you're browsing the web for some travel discounts, we'll let you know if we have any codes for the sites you're looking on at the time! The only thing we can't do is pack your bags for you. Sorry about that.
By Anna Scott, 9th October 2012
This Weeks Most Popular Blog Articles