How To Protect Yourself In The Sun With Voucher Codes From Chemist Direct, La Redoute and Sunglasses2u
It's time to get out the sunscreen again and with that comes the annual reminders that you really should be doing more to protect yourself. With our Chemist Direct, La Redoute and Sunglasses2u voucher codes, we show it's about more than buying a higher factor sunscreen (although that's of vital importance too). Take a look at our online savings to see other ways you can cover up and keep healthy this summer…
Use Strong Sunscreen: Use Our Chemist Direct Promo Codes
Let's start with probably the most important factor when it comes to protecting yourself in the sun – buying and using sunscreen. Cancer Research UK recommends that you use an SPF of at least 15 and a product with a high star rating to indicate the level of UVA protection. It's also important to use a generous amount, reapply regularly and use in conjunction with T-shirts and hats for additional protection. Our Chemist Direct voucher codes are currently offering you up to 90% off selected travel products and as you would expect, this selection includes plenty of sunscreens. We've picked out these three using the Chemist Direct voucher codes – the Piz Buin In Sun Ultra Light Spray SPF30 200ml (RRP: £14.99, now £7.50), the Banana Boat Baby Lotion SPF50 (RRP: £55.99, now £3) and the Bepanthen Baby Suncream 50+ (RRP: £9.99, now £8.49). All suitable for a variety of requirements and family members, and don't forget, you can use that Chemist Direct deal to pick up a wide selection of other useful travel products.



Get a Good Hat With Our Redoute Voucher Codes 
It certainly matters what hat you choose if you want adequately protect yourself – a small fedora may be very fashion forward but it's not going to provide too much cover for your neck or face. You're in luck because with our current La Redoute voucher codes you can get 10% off your order, and they've got a wide variety of wide-brimmed hats that cover both your complexion and that fashion remit. Take a look at these three great examples – the Woven Paper Straw Wide Brimmed Hat (was £17, now £15.30 with La Redoute voucher codes), the Women's Panama Hat with Contrasting Ribbon (was £45, now £40.50 with La Redoute voucher codes) and the Straw Hat with Ribbon and Bow (was £39, now £35.10 with La Redoute voucher codes).
Save On Sunglasses With Sunglasses2u Discount Vouchers
Yes, our eyes need protection from UV rays too, and even though high street offerings provide enough protection, this year might be the time to invest in a top quality designer pair. However, this purchase doesn't have to cost you a ridiculous amount of money thanks to online savings such as our Sunglasses2u voucher codes. You can choose to take advantage of a 6% discount or use our Sunglasses2u voucher codes to claim up 40% off a wide selection of pairs. We've picked out these three that could well fit the bill – the Michael Kors Ladies M2068S Kai Gold Sunglasses (RRP: £101, now £64.99), the Saint Laurent Paris Ladies Bold 1 K7M Y1 Brown Sunglasses (RRP: £189, now £113.40) and the Polaroid P4139 K1H L6 Seasonal Black Red Polarized (RRP: £50, now £42.50).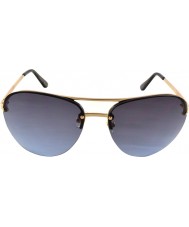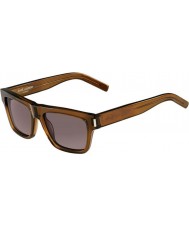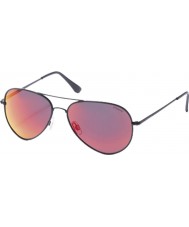 For more advice on how to stay safe in the sun, check out the Cancer Research UK Sunsmart advice page. As well as our La Redoute, Sunglasses2u and Chemist Direct voucher codes, you can also use many of our other online savings to stock up on a wide variety of summer-themed products.
By Anna Scott, 27th April 2015
This Weeks Most Popular Blog Articles